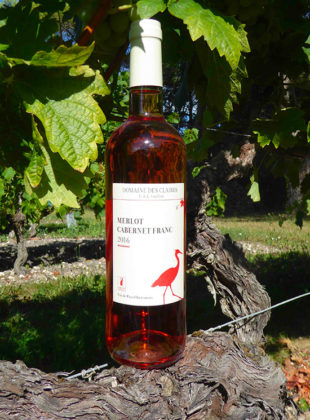 2017 vintage - An explosion of freshness and fruity aromas !
Grape variety
100% Merlot
(Grape variety originate from Bordeaux aera, adapted to the Charentes climate, it brings delicacy, roundness and aromatic richness)
Tasting
To the eye: Candy pink colour.
To the nose: Gourmand notes of ripe red fruits (strawberry, raspberry and grenadine) and fruit drop.
In the mouth: A round and light mouth which offer refreshing and acidulous hints.
About technics
Skin-contact maceration 3h (Merlot), the must is clarified by cold settling. Fermenting temperature maintain between 14 and 15°C, harvesting and must preserve from oxydation during all wine making time, short aging (2 months) on fine lees
Our tips…
A friendly wine to drink fresh, in 2018 or 2019.
Serve it as an aperitif or pair it with sea food, salad, salty tart, grilled food…
Adventurous people will serve it with spicy food and cooked cold meat !