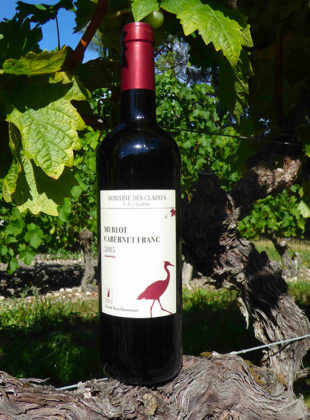 2020 vintage - A fruity and well-structured red wine !
Grape variety :
100% Merlot
Grape variety originate from Bordeaux aera, adapted to the Charentes climate, it brings delicacy, roundness and aromatic richness
Tasting
To the eye: Red and crimson shades.
To the nose: aromatic on red fruit and black cherries aromas with touches of caramel and leather.
On the palate: A supple and round attack on the red fruits then comes the tannins thin at the end of mouth. Fresh and easy to drink wine.
About technics
Chalky and clay soils, well-ripened grapes, de-stemming and crushing, 3 days cold pre-fermentation, fermenting 12 days with pumping-over and release, aging during 10 month in vat.
Our tips…
You can appreciate it now or wait until 2022.
A red wine to drink between 16 and 18°C, open it 1 hour before serving.
Pair it with Corsican charcuterie or Italian cuisine that will highlight the velvety tannins.