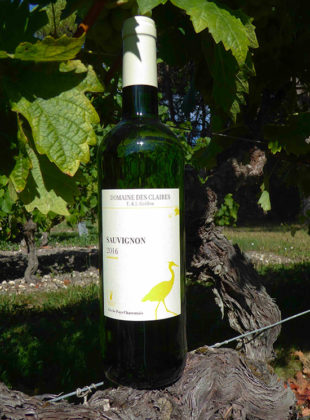 2017 vintage - A tonic and fruity wine !
Grape variety :
White Sauvignon
Grape variety native from south west and central regions, vigorous, which give very elegant white wines.
Dégustation
To the eye: Pale yellow colour with green shades.
To the nose: A very clear nose typical of the sauvignon variety : boxtree, blackcurrant buds with a hint of citrus.
In the mouth: A lively wine, very aromatic on the citrus with a great length.
About technic
Skin-contact maceration 5h, slow and graduate pressing, maintain cold 8 days, fermentation with controlled temperature (16-17°C). Short aging (2 months) with fine lees on stainless steel vat to preserve the fruity aromas.
Our tips…
A delighted wine to drink fresh, in 2018 or 2019.
Pair it with your seafoods (oysters, shellfish, shrimps) or your grilled fishes.
Try it also with goat cheese or during aperitif !